I love the craft store, but sometimes the craft store is not the most economical place to buy your crafting supplies, especially when the exact same (or very similar) item is much cheaper elsewhere.
For today's post, I'm going to share three things that are cheaper to buy from Walmart than from the manufacturer or from the craft store. All Walmart stores have a craft section of some sort. Some have a bigger selection than other stores, but the items I'm mentioning today are pretty standard, even in stores that really only have one aisle.
If you know of something I should include, please let me know! This is not an exhaustive list, and at some point I will probably write a sequel to this post.
Wherever possible, I'll give a comparison of the item's price from the manufacturer or the price from another retailer, as well the amount saved.
1 Cotton Yarn
I go through a lot of cotton yarn and unless I need a specialty cotton yarn, I buy Peaches & Creme yarn from Walmart. They have a selection of colors in both 2.5 oz / 120 yd balls and 14 oz / 674 yd cones. This is probably the item that has the biggest savings compared to purchasing it elsewhere.
Price Comparison:
Walmart price – 2.5oz balls are $1.77 each and the 14oz cones are $8.44 each.
The exact same yarn from Yarnspirations is $3.49 for the 2.5 oz balls and $16.99 for the cones.
Amount saved = $1.72 per 2.5 oz ball and $8.55 per 14 oz cone.
2. Elastic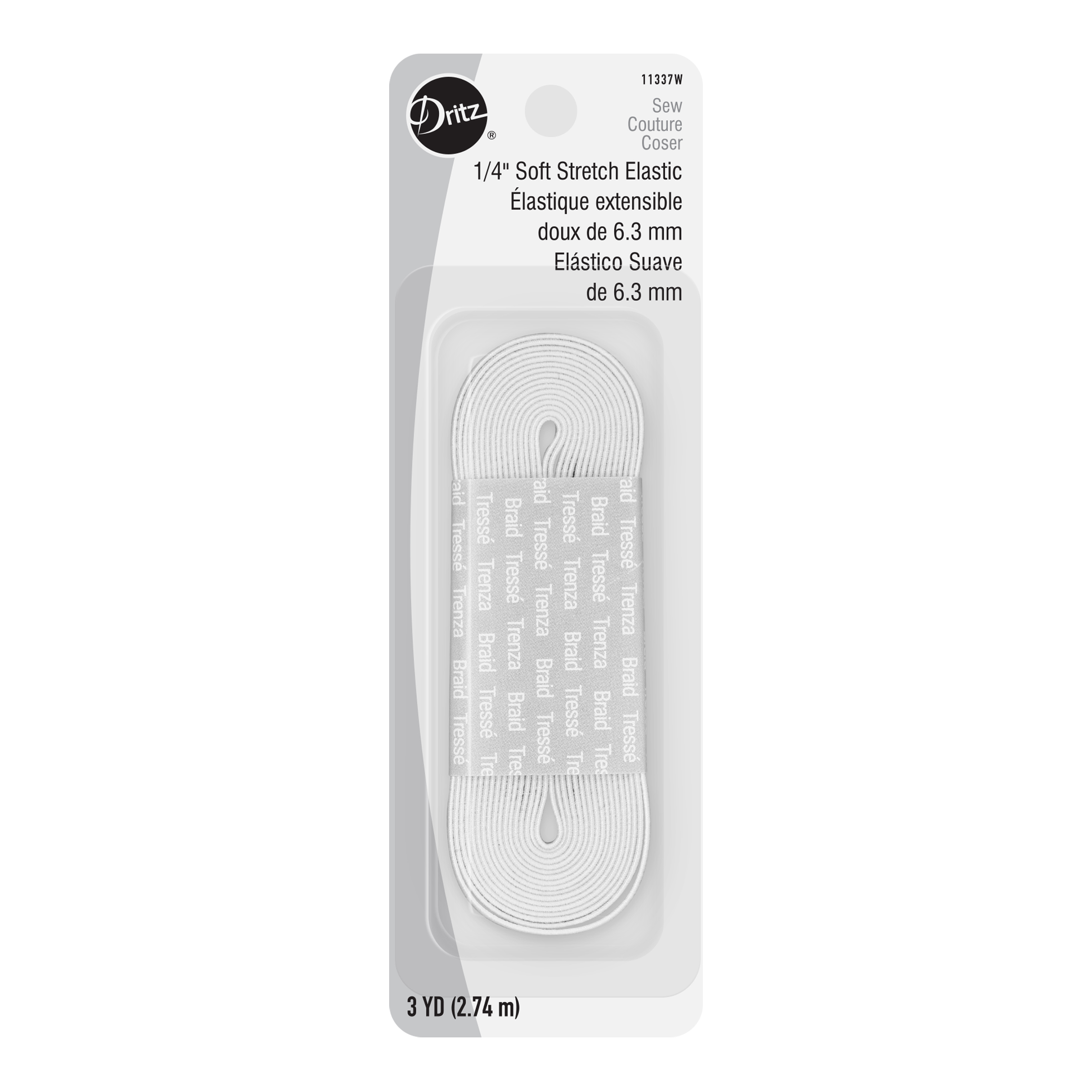 I like to keep a small stash of elastic of all sizes on hand and last year I was very glad I did so. Walmart carries a small selection of elastic. They have a range of sizes, but it is pretty basic in the type of elastic. If you need something more specialized, like swimwear elastic, you will have to shop elsewhere. But for most elastic needs, this works just fine.
Price Comparison:
Walmart price: Dritz elastic = $1.08 for 3 yards.
Joann price: Dritz elastic = $2.99 for 3 yards.
Elastic from Michael's private label brand Loops & Threads is $2.49 for the same amount.
Amount saved = $1.91
3. Fat Quarters
Some stores have bolts of fabric and cutting counters, but almost all of them carry fat quarters.
Fat quarters are cuts of fabric measuring 18 x 22 inches. These are great for small, quick, sewing projects. Walmart has a surprisingly good selection of fat quarters under the brands Waverly and Create It.
Single fat quarters are anywhere from $0.97 to $1.47 and bundles of five cuts are $5.88.
Fat quarters from Hobby Lobby are $2.49 for a single fat quarter and $9.99 for a bundle of 5.
Joann's prices are about the same price as Hobby Lobby's for single fat quarters and about $11.99-15.99 for a bundle containing of 4-5 cuts.
Granted, all of the stores vary in the selection of fabric prints available. But for solid colors and other basic prints, I buy them from Walmart.
What items do you not buy from the craft store?